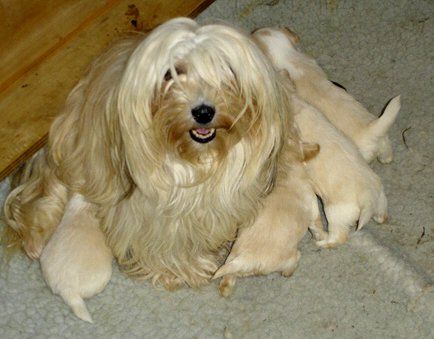 Although no puppies are currently listed. Some breeders may have upcoming litters or an availability that is not yet listed. Please contact individual breeders for more information, as well as checking this page regularly.
HOLA Member Breeders Directory
Disclaimer Clause: This breeder listing page is for our members that are in good standing and are being made available for your assistance in finding a new puppy. BUT: The Havanese Owners & Lovers Association makes no warranties, expressed or implied as to the condition of any dogs being offered for sale, standards or practices of any breeder, the quality of their animals or the accuracy of any of the information contained within the H.O.L.A. Breeder's listing or within the H.O.L.A. website or any links from any website. H.O.L.A. does not endorse, recommend, or guarantee any kennel, breeder or dogs that may be listed on the H.O.L.A. website.
It is the duty of every person considering the purchase of a puppy or dog to verify any information provided to them by the breeder.
(Click on the envelope to send an e-mail or on the doghouse to view the website of each kennel)
KENNEL
PHONE
E-MAIL
WEBSITE
ASHSTONE
Cheryl & David Drake
Victoria Harbour, ON
705-534-7654
FIGARO
Erica Lazarakos
Bright's Grove, ON
519-330-4944
HEARTS DELITE
Kim Mason
Mono, ON
519-942-9090
HULINE
Angie Dickson
Crystal Beach, ON
289-876-8839
MOONBEAM
Norm Fargo
Minesing, ON
705-279-4094
OLD HAVANA
Myrna McCallum
Windsor, ON
519-818-8089
POCOPAYASOS
Paula Martel
Val Caron, ON
705-897-8989
TALEMAKER
Nathan & Darlah Potechin
Toronto, ON
905-771-8671
TWINKLE
Rose Kimber
Nobleton, ON
416-524-4440